Our Workshop and Production
the line for bonded
We know that fashion is not only defined as beautiful and trendy, but also as the pursuit of comfort and health. Underwear, as our 24-hour wear, needs to be trusted by every inch of our body. Therefore,
in addition to the traditional workmanship of cut and sew, we are gradually expanding our production lines with new techniques of laser cut and bonded. This new process has resulted in underwear that is seam-free, skin-friendly and stress-free, which is highly appreciated by our customers. At present, the monthly output of our bonded line has reached 700,000 pieces, and 70% of our customers come from the USA, Canada, Australia, Russia, Peru and Korea.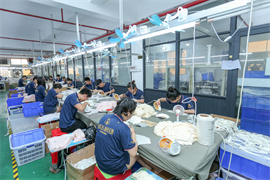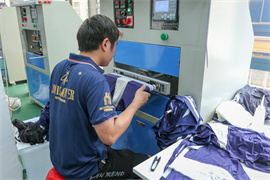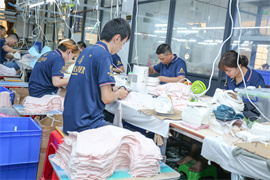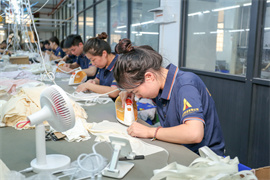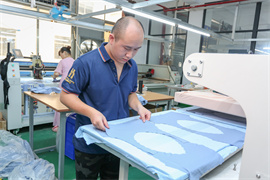 the line for cut and sew
Although the workmanship of bonded is the current craze, we still give 100% attention to the traditional cut and sew. This is because it is the trust that our customers have placed in us, from a single small bra, that has led us to where we are today. It is because of the tedious process of making a bra that there are certain requirements for the turners. Most of our employees are from the local area and are more stable over time, so our quality is also relatively stable and assured. Our bra orders come from the UK, Australia, Brazil, Chile and Uruguay.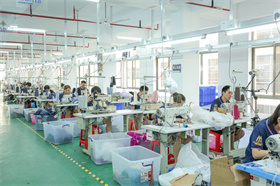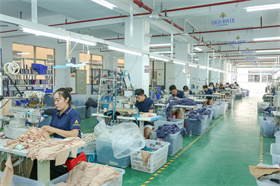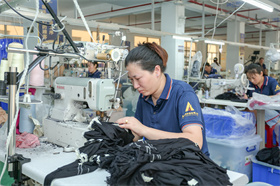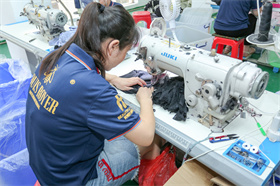 machine we used
We are an underwear manufacturer that integrates weaving, dyeing and production. Therefore, some technical equipment is the basis, we have adopted to dyeing machine, yarn kniting machine, double press fusing nmachine, automatic cutting machine, and other high-tech to empower the production.Even when the order is more and more, we can still achieve quality and quantity on time delivery.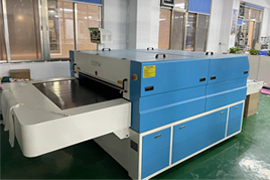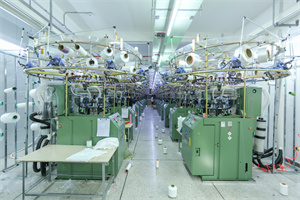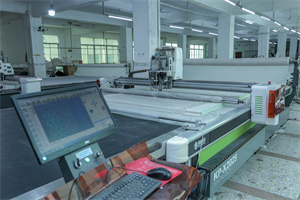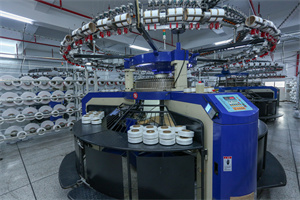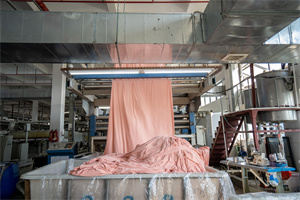 quality assurance
Quality is the key to our products. First of all, we not only have our own internal product quality inspection team, which is professionally responsible for the physical inspection of the finished product,
such as: appearance, stitching, damage, packing and other visually detectable shortcomings, leakage points.Secondly, we are able to provide a wide range of products through the third-party authoritative platforms Intertek and SGS.For example, yellowing resistance and color fastness which need to be tested through experiments to do the grade.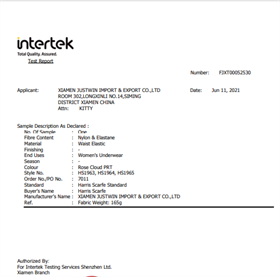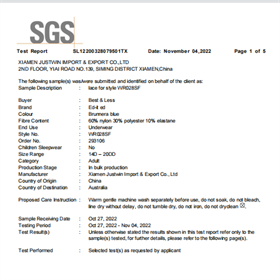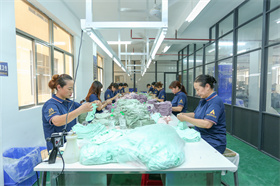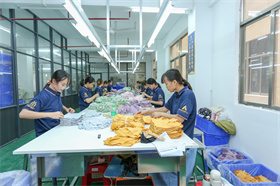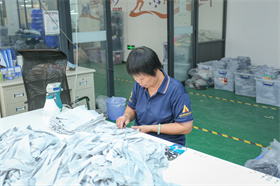 fabric made by our own mahcines
As we are also able to produce and test fabrics with our own equipment, we could provide our customers with the first reference for some types of fabrics with nylon,spandex,polyester and cotton composition.And for some types of breathable whole fabric, ultra-thin fabric, jacquard fabric, etc. So this saves a lot of time for our customers.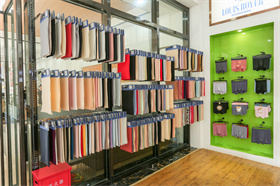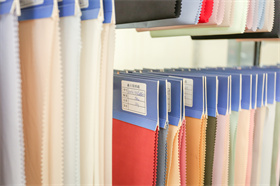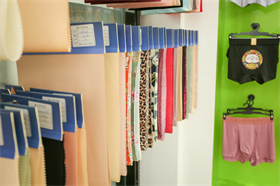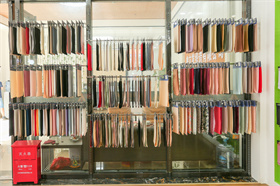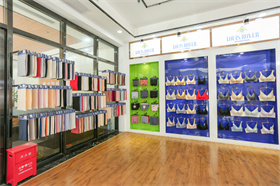 sample room
The display of our sample room is not only a show of products, but also a constant reminder that we can not let down every customer's trust. The only way is to do a good job with our products and services.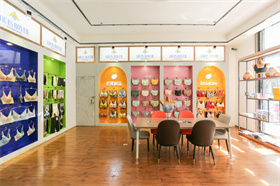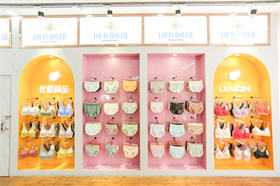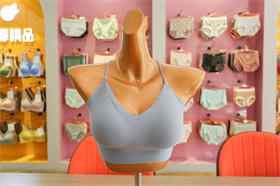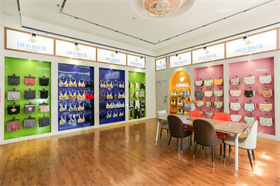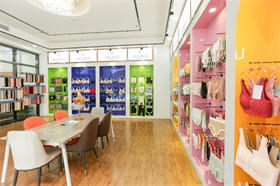 packing & package
Our packaging can also be customised to suit the needs of our customers. We also provide and encourage the use of environmentally friendly, recyclable materials to actively address the issue of global climate change.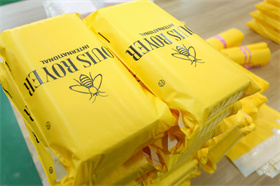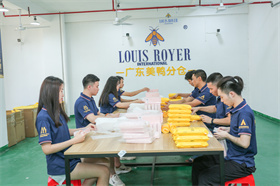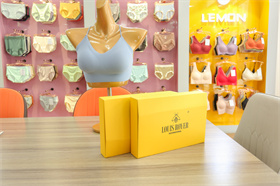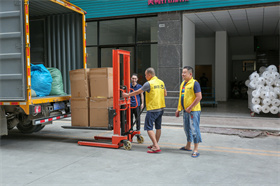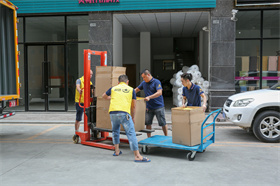 Get the latest price? We'll respond as soon as possible(within 12 hours)